Årabrot: The Gospel Tape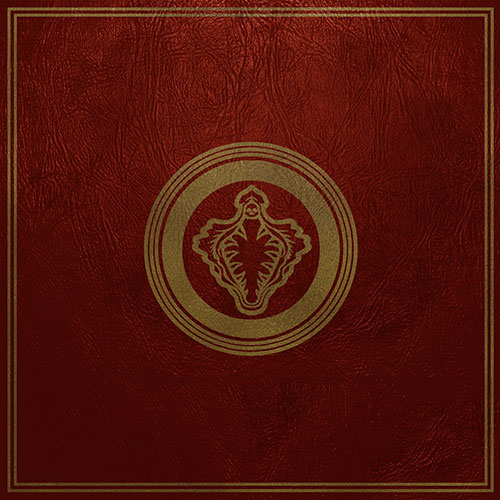 During their 12 years of existence, Årabrot has managed to upset and confuse people in every possible way. From the get go in Haugesund on the windy Norwegian west coast, where it all started, they've been provoking people with controversial artwork and music ranging from sleazy punk rock to cerebral experimentalism.
Carrying all the hallmarks of a cult band and with hard core fans all over the world, Årabrot have blown up everything from the dirtiest squats to art galleries and huge festivals. On the side of their rock band setup, they've also done music for silent movies like Die Niebelungen and Doctor Caligari and provided live music for The Quietus-founder John Doran's spoken word tour. On top of all of this they won a Norwegian grammy for their 2011 album "Solar Anus".
The new album "The Gospel" is recorded partly at Steve Albini's Electrical Audio and partly in the old church in the woods of Dalarna, Sweden where Nernes lives and runs his studio these days. Årabrot has had a revolving crew of contributors the last 4 years. This time the band has been reinforced with among others, Ted Parsons (Killing Joke, Swans, Prong) on drums, Andrew Liles (Current 93/Nurse With Wound) and Stephen O'Malley (SunnO)))/KTL). Kvelertak singer Erlend Hjelvik also appears with Norse guest vocals on track 5 "Ah Feel". As usual, the artwork is signed by Norwegian artist Johannes Høie.
"Årabrot is an animal on a perpetual alternative hunt." Nernes explains "Always sniffing around for new blood. Everything came together quite nicely this time. Musical contributors from an international top-team! The collective effect of the different contributors makes the final result vital. It grinds, it sparks. Like a five- or six-headed monster. Everyone bringing in their own world, their own egos, their own thing. All parts develop and finesse the specific Årabrot sound, the animal called Årabrot."
"The Gospel" marks the start of the new era in Årabrot's evolution, that the recent EP's "I Modi" and "You Bunch of Idiots" have hinted at. This is Årabrot at its most confronting and unsettling, yet still their most accessible work so far.
Professionally duplicated metallic gold tape with black on-shell printing and full colour j-card.