Easy Action: Friends of Rock & Roll LP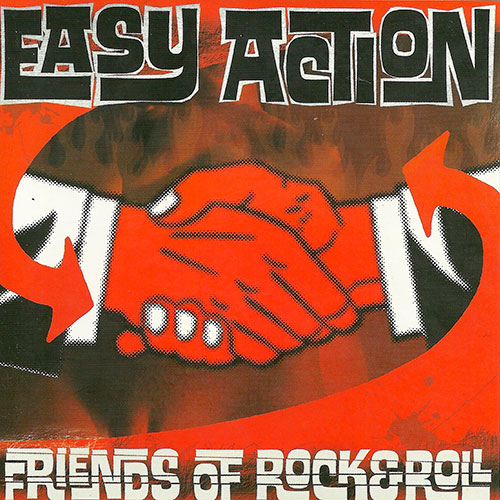 John Brannon and crew's fierce dispatch from Motor City, "Friends of Rock & Roll". Preserving all the necessary grit and grime, the legendary Jim Diamond at Ghetto Recorders masterfully captures Easy Action's underbelly crawl through the Detroit rock landscape, formed as much by the fury and frustration of Brannon's Negative Approach and Laughing Hyenas, as by the "nothing to lose" groove of the Stooges and Alice Cooper Band. Cover art by HAZE XXL.
"When punk pummels metal and a man with a growl that could scare paint off the wall get together, you'd best be in attendance. Easy Action is one of the most intensely pleasurable guitar-rock experiences you're likely to come upon in these days of wuss-pop."
- Chris Handyside, Detroit Metro Times
Red vinyl in full colour sleeve with insert and digital download coupon. Second pressing of 300 copies.
PLEASE NOTE!!! The sleeves have minimal seam split damage from shipping, so if this bothers you, don't order it!