Intercourse: Everything is Pornography When You've Got an Imagination LP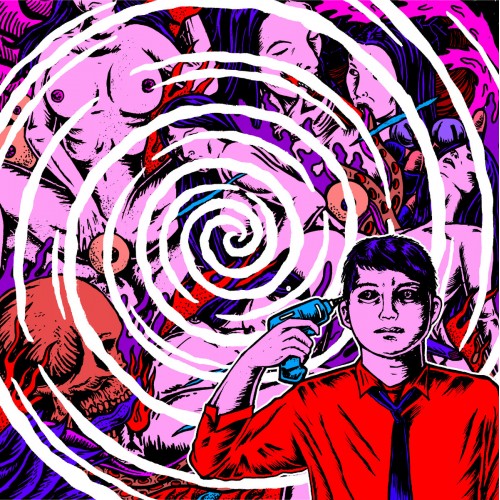 Intercourse is a three piece band from New Haven, CT who formed in 2014. Intercourse play a killer style of music that incorporates elements of hardcore, punk, grindcore, and noise rock within their sound. Musically, Intercourse can be loosely compared to bands such as Grizzlor, Fight Amp, Whores as well as the likes of Deadguy. Since forming in 2014, Intercourse have released a self-titled seven song EP in July of 2014, a six song EP titled "Enablers" in April of 2016, a six song EP titled "Pissing Into The Abyss" in November of 2016, a split 7" with The Asound in September of 2017, and a two song EP titled "I Honestly Don't Care When Or How I Die Anymore" in November of 2017. "Everything Is Pornography When You've Got An Imagination" is Intercourse's debut LP, which was released via Constant Disappointment and Eye Tape records on March 17th, 2018. On "Everything Is Pornography When You've Got An Imagination", Intercourse offer up eleven tracks of vicious, brutal, and completely unhinged sounding hardcore, punk, noise rock, and grindcore. Black vinyl (limited to 150 copies) in full colour sleeve with insert and digital download coupon.
Disclaimer: All sleeves have some damage from shipping in case you're anal about such things. All copies sold as is, no returns accepted.