PG.99: Document #5 LP (PRE-ORDER)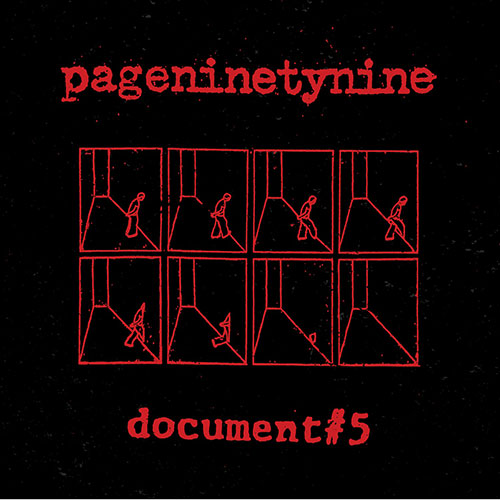 This is a pre-order item. We will ship this item close to October 15, 2017 unless your order includes other pre-order items that ship later. All items in your order will ship together. International orders may not arrive by release day as extra time must be taken into consideration for distance traveled and customs department clearance.
"Document #5" is an absolutely phenomenal album, consisting of 10 short furious bursts of punk adrenaline, within the screamo genre it's a definite classic. The band hail from Sterling, VA and comprising of an ever changing line up, usually this was eight members, they are also reknown for a furious live show during their five year existence. "Document #5", released in the wake of the new millennium was the bands first full length and to many fans is their best release. Musically it sounds like a cross between Saetia and the Dillinger Escape Plan, but ultimately lands closer to screamo than the grind of DEP, there's even a bit of power violence in there. At well under 25 minutes the album barely stops for breath, unlike Saetia there is little in the way of a melodic element, focusing almost solely on a ferocious punk tempo.
Reptilian Records and Creep Records are reissuing this classic record in September 2017 in an edition of 2000, coming in four color variants. Kaos Kontrol will carry the red vinyl version, limited to 1000 copies.