Shudder to Think: Pony Express Record LP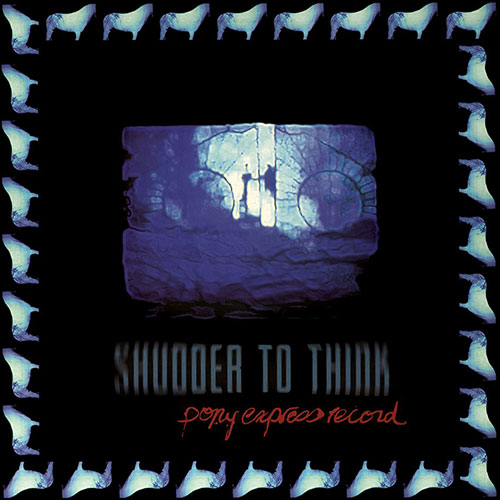 "Pony Express Record" recorded in 1994, by the Washington, D.C. -based post-hardcore group Shudder to Think, was their first for Epic Records after two albums on well-respected Dischord Records. Mixing musical styles as diverse as jazz, art-rock, glam, experimental, post-punk, noise rock and folk, their music was truly unusual but never got so jagged that it became difficult to listen to. This album was regarded as one of the most underrated albums of the 1990s and is currently hard-to-find and very sought after. Now it's available again with this stunning reissue.
Black vinyl in full colour sleeve with printed inner sleeve. Limited edition of 500 copies.