Tumortumor: s/t LP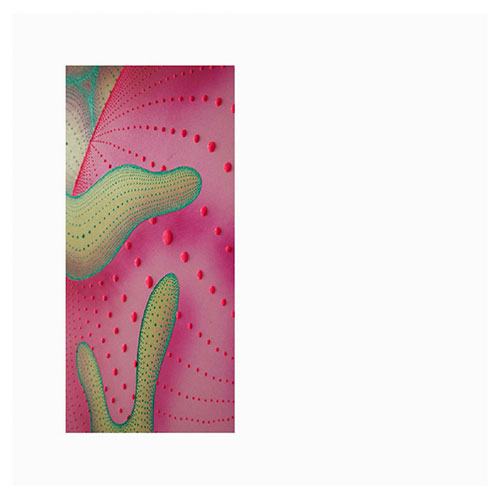 Tumortumor is a young noise/dark ambient/punk duo from Switzerland including one member of the post hardcore/noise rock band YC-CY.
The band weaves unique dark harmonies with multiple uncanny layers: classic bass and drum basics converge with self-made instruments. Imagine drop-kicking a contact microphone attached to a football and you'll have some idea of their innovative and intense sound. Tumortumor successfully builds a unique tension and explores the unknown while remaining within the sphere of catchy and enjoyable music.
It's difficult to compare Tumortumor to other bands, although aspects of their music are reminiscent of The Body or Gnaw Their Tongues. Apart from noise bands, they also draw inspiration from horror and surrealist film composers such as Cliff Marinez or the band Goblin - best known for their soundtrack for 70s horror flick "Suspiria." It comes as no surprise then that listening to their music invokes the terror and suspense of a horror movie - without being able to stop listening.
The cover of their one-sided 12" record is by artist Christoph Hüppi. Hüppi's large scale oil paintings depict microscopic images of fantastical bacteria and viruses.Black vinyl in full colour sleeve. Limited edition of 100 copies.