USA Nails: Life Cinema LP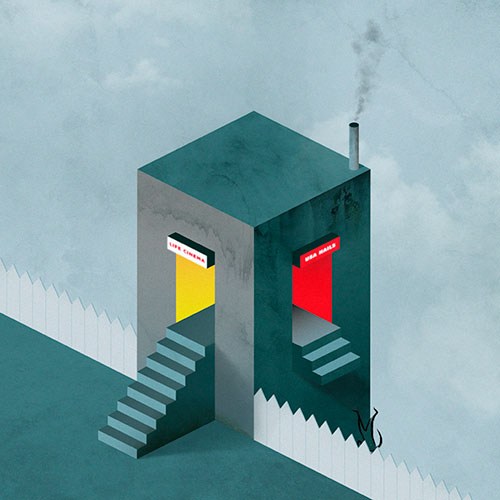 London based USA Nails present their fourth album "Life Cinema".In the past year, USA Nails have toured the USA and Europe, played Best Kept Secret Festival [NL], Label Mates [UK] and La Ferme Electrique [FR], shared stages with the likes of Viagra Boys, Cocaine Piss, and Unsane, and recorded a live session for Radio X (London). "Life Cinema" was tracked live at Bear Bites Horse in London. With the help of producer Wayne Adams, they have created a record that is raw and gritty, while still being rich with both melodic and lyrical hooks. On it, they rave about pointless jobs, wannabe artists, social anxiety, offices that have fridges with beer in them and Epsom.USA Nails have weaved together their no-wave, post-punk and noise rock tendencies to create something entirely unique. "Life Cinema" is a clear step forward artistically, but is still full of the vigour and intent for which they are renowned.
Smoky grey vinyl U.S. pressing in full colour sleeve with printed inner sleeve. Limited edition of 200 copies.