V/A Love & Napalm, Vol. 1 7"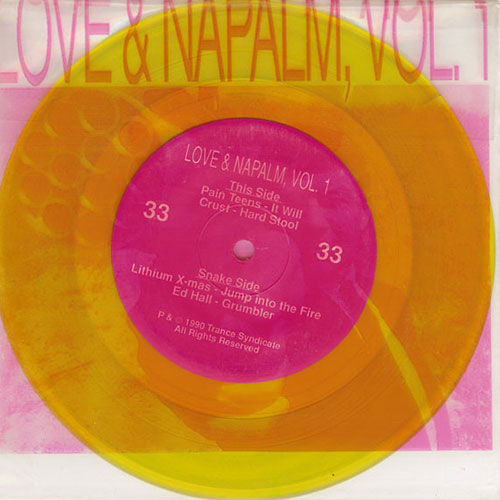 Vinyl condition: Very good, few scuffs and hairline scratches (due to not originally issued with an inner sleeve) which may affect playback, no scratches
Sleeve condition: Very good, silkscreened plastic outer bag in great condition, no seam splits etc. Sticker seal on the back cut in the middle to open.