White Shit: White Shi'ite 10"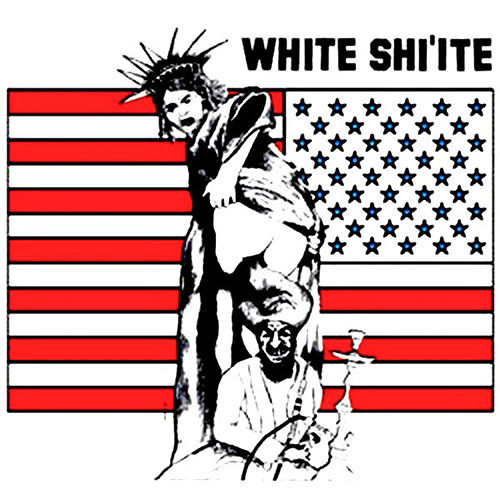 This is a a blasting hardcore punk record from the uptight minds that brought Big Business, Karp, the Wrangler Brutes, Monorchid, Megafuckers and Skull Control to the world.
White Shit were: Jared Warren, Coady Willis, Andy Coronado and a bassist originally from South Dakota whose name we forget. The music was throw-back throw-up to classic, trebly hardcore. This 10" had two scorching originals ("Surface Zen" and "Shitted Out") and one Gism cover ("Fire").
Recorded by Toshi Kasai, cover artwork by Eduardo Benedetto.

RIYL:
Big Business
,
Monorchid
,
Megafuckers
,
the Pope
,
Wrangler Brutes
,
Karp
,
The Whip
Black vinyl in full colour sleeve with insert.