Black Sun Roof: Feral LP+CD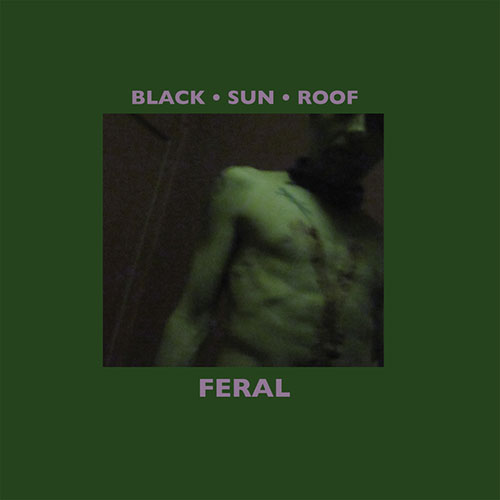 Feral marks the return of Matthew Bower's Sunroof! (in the guise of Black Sun Roof), for their first release in 5 years. Quiet since the release of 2007's blistering Panzer Division Lou Reed (vhf#105), Sunroof! returns here with a more introspective set, reaching back to the fuzzy, spacey sounds of releases like the epic double Bliss. Amongst the drifting, fuzzed out washes of sound, there's the crude, Dead C-like riffing in "Lions & Peonies" and the lockgrooved tremolo of "Son of the Blue Wolf" (referencing previous triumphs like my personal fave Sunroof! Cloudz).
"I have a problem w/ the term 'psychedelia' ; negative associations of a 'hippie' falseness, nevertheless my arte is, I know, deeply psychedelic in a true sense, a kind of synaesthesisia, a scrambling, an overload that seeks Samadhi in its primal gush, that will reconnect one with the all, or rather, a 'black psychedelia', substituting the elective current, for 'all'…" – Matthew Bower
In addition to the all-new tracks on the LP, the package also includes a bonus CD (in a separate sleeve) featuring an MB-curated overview of his work. Many of the tracks on the 75 min Zebra Blood CD are from scarce or out of print recordings, including "Austrian Shade" from an impossible-to-find Total 7". Also included is the epic and exclusive new track SPIRIT ANIMAL DANZIG.