Chief Tail: s/t LP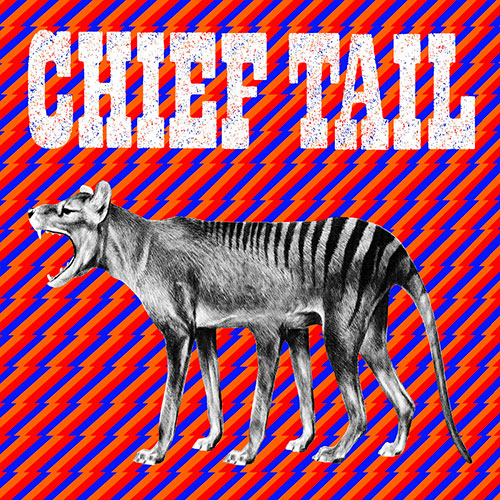 Chief Tail coagulated in the winter of early 2019 with one mission- putting a sense of danger and the unknown back into underground rock'n'roll for your gruesome enjoyment! Will they, CAN they possibly succeed??
The Chief rose his Tail phoenix-like from the ashes of the underground RVA noise/chaos/violence slingers known as PCP Roadblock (1995-2005). The members hitchhiked, train-hopped, and stowed-away from Virginia to settle in the sewer of San Francisco. Already a nationwide phenomena, see?
Now just imagine if you went to see Pissed Jeans play with Tongue Party, but you were so loaded that you skated into the pit and threw up on the prettiest girl (OR GUY) before stealing the mic along with the hearts and minds and wallets of the crowd??
WHAT IF?!?
After a few beers and a few songs were complete, these guys somehow made it on their own up to Chicago and recorded to 2 inch tape at Electrical Audio Studios with Mister Steve Albini, though he might deny it.
For fans of Flipper and Brainbombs.
Pink vinyl in full colour sleeve with insert and digital download coupon. Limited edition of 300 copies.