Croatian Amor: The World LP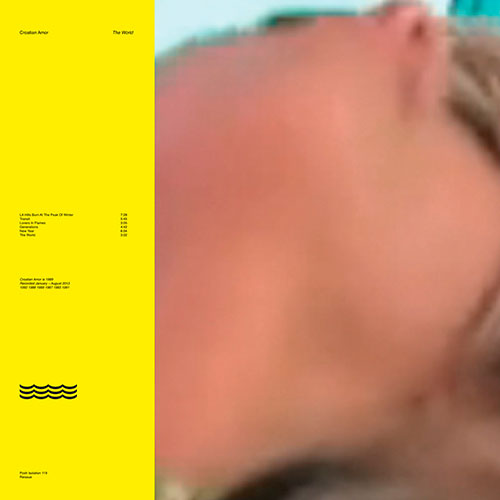 Long awaited reissue of Croatian Amor's debut album from 2013. "The World" marked a switch in the project from the earliest tape experiments and this debut is in many ways a key release in the back catalogue of Posh Isolation. In 2013 the press text read;

""The World" is the debut album by Croatian Amor, following a long row of limited tapes on Posh Isolation. "The World" utilizes the same method of collaged melodies and real sounds, as the project has done up until now, but on the debut LP the pieces feel more thought out. The album runs like a soundtrack on which the actors' voices were never cut from the score, field recordings and synth blends together in a beautiful yet nauseating audio pool.

Transit, plastic interior, insomnia, pornography and being alone. Being alone in large groups of people, being alone in thousands of years of civilization, being alone in a lover's bed copulating.

Euro magic, bubble-gum industrial, 1989."

"The Lovers lost, that's all."
White vinyl in full colour sleeve.