DMDN: Agonistes 1 & 2 LP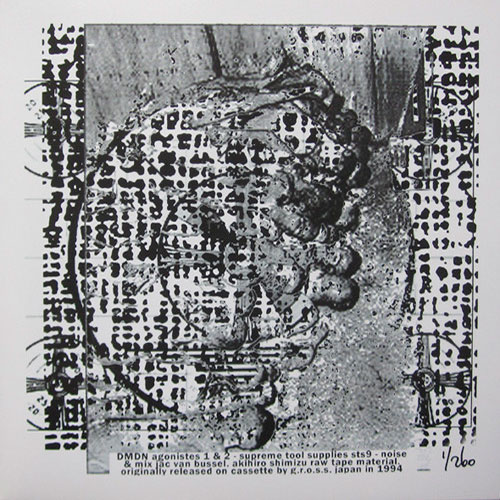 Reissue of the "Agonistes" cassette originally released on Aube's label G.R.O.S.S. in Japan, back in 1994. Hardcore industrial noise with repetitive elements now and then, a pure shot of adrenaline when played on maximum volume. A must for extreme music fans! Comparable with the early works of Le Syndicat, Merzbow, Ramleh etc. DMDN is Jac van Bussel, he was member of bands like Lewd and THU20 and later playing in the infamous Dutch doom drone band Bunkur. Akihiro Shimizu of Third Organ has submitted raw tape material for this release.
Black vinyl in silkscreened sleeve. Limited edition of 260 copies.