Drug Church: Cheer LP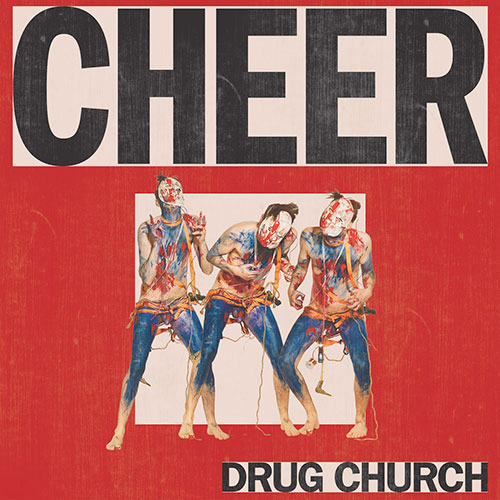 Drug Church are a glorious contradiction. They are an undeniably aggressive band that writes hooks you can't stop humming: too poppy for the heavy crowd, too heavy for the poppy crowd. Their frontman is a singer who rarely sings and delivers lyrics that revel in the darkest corners of the human condition, but are just as likely to make you laugh as they are to make you flinch. They loudly shout the uncomfortable truths we prefer to ignore but somehow make us want to shout along with them; they make serious music but don't take themselves too seriously; they are completely adverse to planning but have accidentally built a loyal cult following. On "Cheer", the band has doubled down on their Drug Church-iest impulses and emerged with an album that's sure to please longtime fans and turn new heads. If there's anything intentional about Drug Church, it's knowing the value of being unintentional.
Red/black splatter vinyl in full colour sleeve with insert and digital download coupon.