Drug Church: Hygiene LP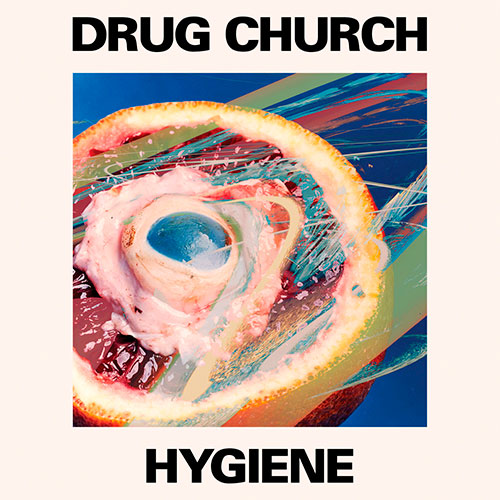 "Hygiene" follows Drug Church's 2018 LP, "Cheer", and their 2021 EP, "Tawny", both of which drew acclaim from fans and critics alike, and immediately makes it clear that the band aren't content to rest on their laurels. The record builds on the most melodic moments of Drug Church's past work without losing any of the combustable energy that has made them so appealing to fans of both heavy and hooky music. Throughout the album Kindlon's lyrics are as incisive as ever. He walks a tightrope between observation, honesty, frustration, and humor—wading into the absurdity of modern life; the relationships between art and the people consuming it; and the primacy of following your own path—and somehow achieves a tone that's as blunt as it is nuanced. The result is an album that captures a band truly at the top of their game, and demands conversations and stage dives in equal measure.
Orange/bone/blue splatter vinyl in full colour sleeve with insert.