Engine Kid: Special Olympics 7" Flexi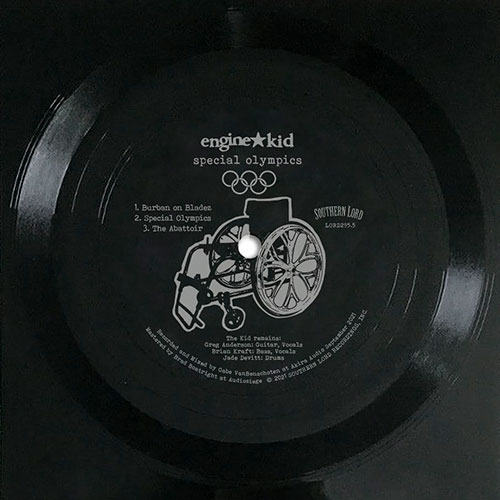 Almost 30 years since their inception, the members of Engine Kid got together a few months ago to hang out and record new music. The result of which arrives by way of the "Special Olympics" EP flexi disc/digital EP via Southern Lord. Some fans may recognize the song "Special Olympics" which, like others on this release, are reworkings of old material which were never recorded. The music represents the sonic direction that the band were heading before they disbanded. With this EP, Engine Kid commemorate the joy of playing music together for the first time in 26 years, and pick up where they left off. As Jade Devitt comments, "The musical commitment and connection that we forged in the 90's has held like a magnet, finally pulling us together after 26 years! The newly recorded songs were dusted off blueprints from our very last practice tapes from the summer of '95. Now enhanced with experience & age and new arrangements. The Kid flies again."
Black 7" square flexi disc.