Engürdetz: Sillmjölke LP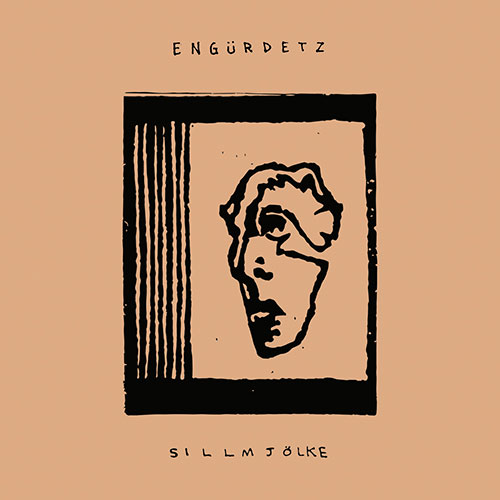 Engürdetz perhaps weren't a known name to the vast music devouring public - but for a brief period in time and to a scene of chosen few, they were a name associated with raw, gut-opening and kill em' all industrial mayhem.
Made up by the duo of Drajan (Brainbombs, Diskad, Orchestra Of Constant Distress a.o.) and Lanchy (Brainbombs, Totalitär, Swinehood a.o.).
With only three extremely limited cassettes released between 1986-1988 they managed to maintain a place in Swedish industrial history - connected to acclaimed and contemporary names such as Lille Roger (later Brighter Death Now) & Arvid Tuba.
'Sillmjölke' differed from the duo's previous outputs. The tracks had moved closer into the formula of a "standard" song formula and the influences from British industrialists such as Whitehouse had become more apparent, along with sections that made your mind venture to the freer and ambient sides of Swell Maps (even if they didn't necessarily know who Swell Maps were at the time).
For the first time ever, this last effort from one of Sweden's originators of True Swedish Industrial will be widely available.
Black vinyl in black/brown sleeve with insert. Limited edition of 500 copies.