Entre Vifs: Première Unité Bruitiste LP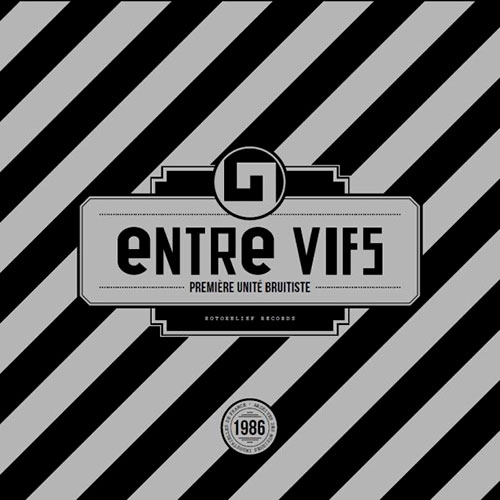 Entre Vifs were a crucial late '80s French industrial band. "Première Unité Bruitiste" is their previously unreleased debut album from 1986. The band was led by Zorin, musician and visual propagandist in the legendary Le Syndicat. Their fascination with chaos, strength, and violence was not motivated by provocation but by the sheer pleasure of manipulating noise material. "Of all the noise I've listened to, Entre Vifs is perhaps the only group who directly influenced my sound and technique." - Rodger Stella (Macronympha).
Black vinyl in full colour sleeve. Limited edition of 300 copies.