Faking: No Comfort LP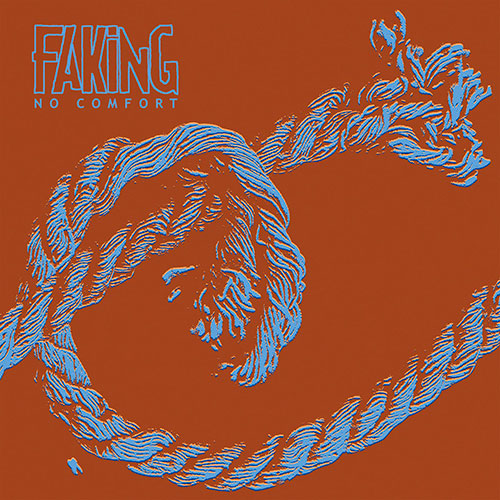 After a long wait, Philadelphia's Faking present their second album and luckily this time it's available on vinyl as well. Faking makes music that has deceptively simple elements that come together to form captivating compositions full of discord and disdain playfully tearing at society's moral fibre one strand at a time.
Stated by the band: "This record is our first since we replaced bass guitar with a keyboard that's emulating bass guitar, with one signal running into a good old distorted bass amp and another into a powered sub throwing nothing but low end. This opened the door to new sounds for us because, in addition to playing bass lines that sound bigger than ever, he can periodically layer in synth sounds and trigger stereo samples live. We've only begun to scratch the surface of what we can do with this new tool, but this album serves as a launch pad of sorts."
White (400 copies) or bone/gold (100 copies) vinyl in full colour sleeve with insert and digital download coupon.