Harpon: Béji LP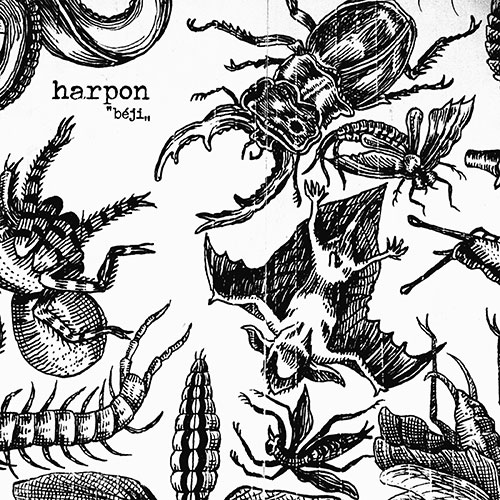 Harpon is a power trio from Reims, France perhaps best known outside their native country from the split 7" with Finland's own and sadly defunct Baxter Stockman, with whom Harpon also toured around Europe. "Béji" is the band's debut full length album, presenting 8 tracks of angular, razor-blade-sharp noise rock with a certain touch of hardcore as well, coming through in the rugged vocal delivery especially. Pleasantly difficult to link to any clear influences, Harpon's sound definitely carries the torch of 90s noise rock and post hardcore luminaries yet avoids plagiarism and chooses to seek new directions of expression. Occasional "math-yness" never takes away from the aggression and drive of the songs, rather keeps the listener on his/her toes expecting the worst for from where the next punch might hit.

"Béji" is a co-release between Kaos Kontrol and the French labels: Rejuvenation Records, Poutrage Records, Tandori Records and Whosbrain? Records. Black vinyl in screenprinted sleeve with insert. Limited edition of 318 copies.
Digital download available via Kaos Kontrol Bandcamp.