Hot Snakes: Audit in Progress LP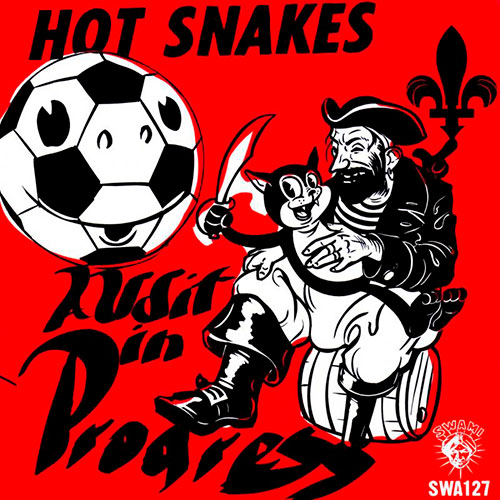 "Audit in Progress" is Hot Snakes' third studio album, originally released in 2004. The band recorded the album with new drummer Mario Rubalcaba at San Diego's Big Fish Recording with engineer Ben Moore. An increased attraction to dissonance surfaced on "Audit in Progress". The album was well-received by critics and fans and was named "best punk album" at the 2005 San Diego Music Awards. More shows were played and enjoyed and the band visited many cities all over the world. By 2005, the band spiraled into a mid-life punk crisis and stopped performing. Lucky for all of us here in the present, Hot Snakes are charging back, renewed, recording new music and playing shows with both drummers.
Black vinyl in full colour sleeve with printed inner sleeve.