Hot Snakes: Suicide Invoice LP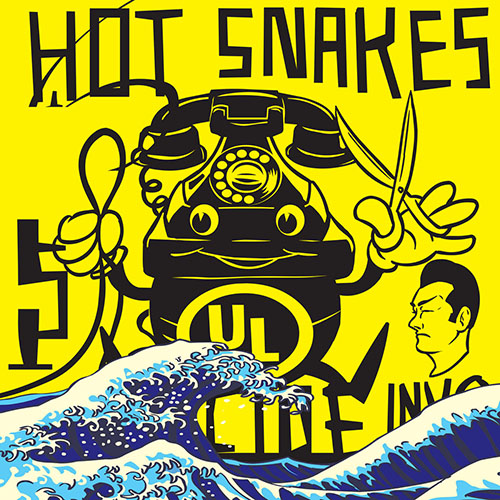 San Diego's influential post-hardcore all-stars Hot Snakes – boasting members of Pitchfork, Rocket From the Crypt, Drive Like Jehu, Earthless, Obits, Burning Brides, OFF!, The Delta 72, and more – released three of Sub Pop's favorite rock records of the past 20 years: "Automatic Midnight", "Suicide Invoice", and "Audit in Progress". All three were originally released on Swami Records, with art by singer/guitarist and visual artist Rick Froberg.
"Suicide Invoice", their second album, was originally released in 2002. It was recorded at San Diego's Drag Racist Studios in 2002 with engineer Ben Moore. The album exhibits Hot Snakes' slightly larger palate in mood and dissonance. People enjoyed the shows and listening to the recorded music, but strain from controversy and fame would reveal cracks in the seemingly impenetrable hide of Hot Snakes. A year after the album's release, drummer Jason Kourkounis left to focus on other music.
Neon yellow vinyl in full colour sleeve with printed inner sleeve and a sheet of stickers.