JFK: Tape Archives 86-88 3LP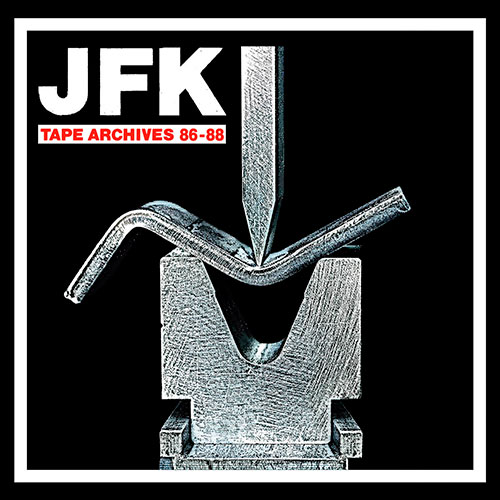 Huge 14 track triple vinyl retrospective release from the cult British industrial group JFK (Anthony DiFranco).
Some of which pre-dates his work with Ramleh, this collects all the tracks from the Broken Flag cassettes (BF67+BF70) plus previously unreleased and unheard tracks, now standing as the definitive presentation of the band's early years.
Absolutely groundbreaking material in all it's damaged sludge fueled beauty. Instruments used include electric razor, washing machine, aerosol cans, and Roland 606 among many more. Completely essential.
Black vinyl in full colour pocket sleeve. Limited to 250 copies worldwide, comes with insert, one time pressing. Remastered from the original tapes and cut by Josh Bonati.