Ministry: Filth Pig LP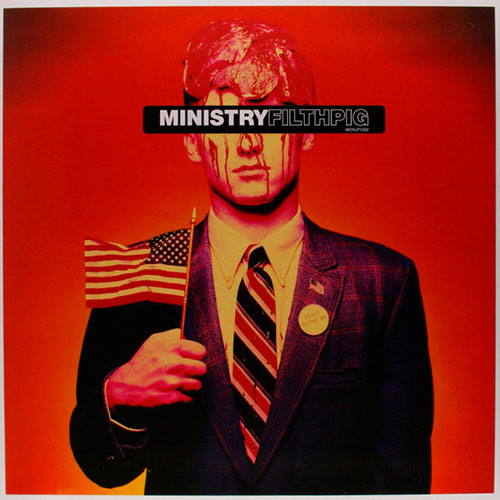 Ministry toned down the electronic elements of their heavy industrial rock for their 6th album, "Filth Pig" and opted for a more guitar-based and organically dirty sound. This resulted in one of their best albums, no matter how it was received right after "Psalm 69".
Black vinyl in full colour sleeve.