Orchestra of Constant Distress: Concerns LP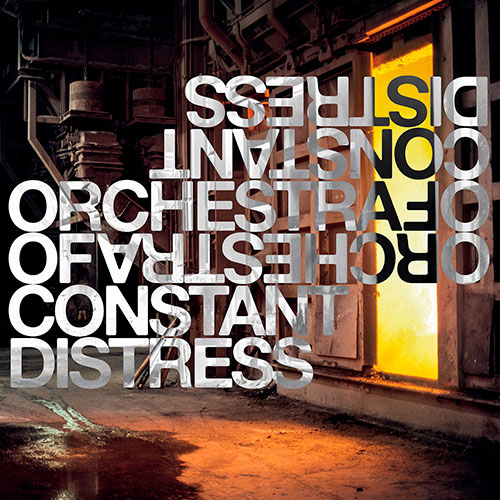 The fourth full length album of Orchestra of Constant Distress "Concerns" marks the end of quadruple suite of intense, dissonant, reluctant improvisation. Looking back on five years of musical summits, which also has resulted in a couple of cassette releases and a live LP from Roadburn festival, one might wonder if these musicians has come to some form of insight.
Riffs seems to have deepened into complete compulsiveness as the rhythm from drummer Anders Bryngelsson (Brainbombs, No Balls) deliver both frustration and caution at the same time. Between the dissonant sounds of Henrik Rylander (Union Carbide Produtions, Skull Defekts) and the choleric play style by guitarist Joachim Nordwall (Idealist, Skull Defekts) a way of emotional vacuity is spreading. With the phlegmatic and elemental bass of Henrik Andersson (visual artist) the music of OOCD is a montage of sound-scapes rather than the uniform of compositions.
Rather than seeking a musical presence through improvisation they seems to perform absence and void.
Black vinyl in full colour sleeve. Limited edition of 300 copies.