Pile: Demonstration LP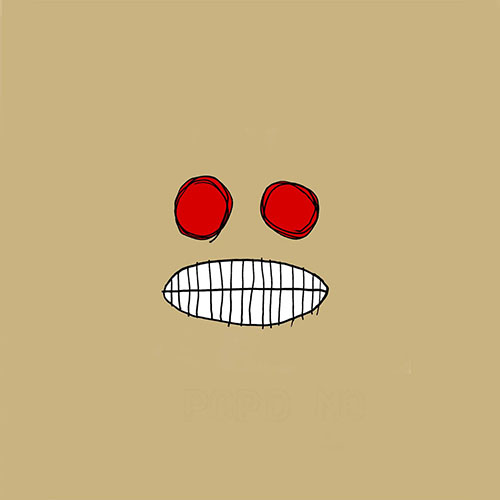 There is something endlessly charming in hearing "Demonstration", Pile's debut, which is now being reissued, some thirteen years later. In 2007, the name was just something for the then twenty-one year old Rick Maguire to hide behind. The backstory that is now oft-repeated had not yet been solidified. Pile was just one person's artistic voice, imperfections and all. Those blemishes, from the shrill ringing of an acoustic guitar to the drawn-out seven minute closing track, are the allure and selling point of "Demonstration". It's a documentation of a songwriter at his public beginnings, when his artistic voice was not yet fully formed.
When Maguire started playing solo shows, playing the blues was the only option in his view. This decision still lingers seven albums later and is inextricable from Pile's sound. Because of that built in history, it is impossible to judge "Demonstration" as a lone object. Comparisons to future songs come about as you play "Vicious Ambitions" or "Same Shells". Would they seem meek in comparison to "Tin Foil Hat"? It's an unenviable and unfair position for any band to be in. But that's what happens when you have as pristine a discography as Pile. The biggest competition becomes yourself.
This is not to say "Demonstration" is bad; it's more a marvel than anything else. It's full of surprises and has all the outlines of what would make Maguire such a compelling songwriter. "Build A Fire," the opener to the record is a song that would have made sense on several records and is such a wonderful ditty. There is a youthfulness that I couldn't imagine happening even five years later. Typical track listing conventions are ignored, such as the weird blues instrumental section of the record. In 2020, that section in the tracklist is more likely to be on Maguire's voice memos than on a record. Then, to cap off the debut is a seven minute closing track, which I cannot stress this hard enough, is wild. "Demonstration" never makes the obvious choice. Rather than it being the exclamation point to start Pile's discography it is an ellipsis.
Black vinyl (limited to 400 copies out of 500 in total) in full colour sleeve.