Psychic TV: The Evening Sun Turns Crimson LP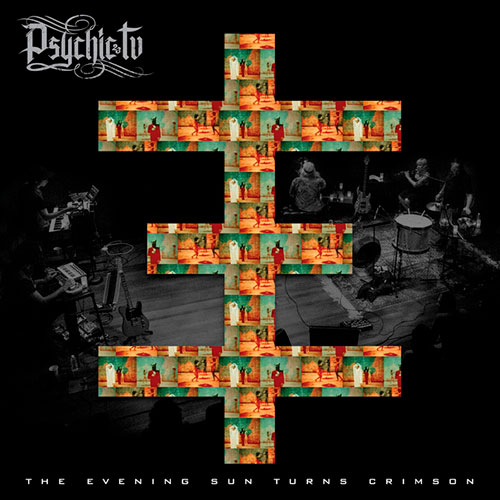 A live musical performance to Derek Jarman's "In The Shadow of the Sun", recorded live at Cafe OTO, London, 23rd May 2017. Shot 1972-74, Derek Jarman's "In The Shadow of the Sun" forms part of a series of s8mm films, grouped under the collective title "The Art of Mirrors". When Derek showed the film he would play Verdi's requiem as an accompaniment. In 1980 the FDK in Berlin agreed to make a 16mm blow up of the s8mm film to be shown at the Berlinale forum. Derek approached Throbbing Gristle to provide the new musical accompaniment to the new version. The finished film was premiered at the Berlin film festival in February 1981. In 2018 the British Film Institute undertook the making of a 2k scan from the 16mm negative and sound. Filmed & edited by Derek Jarman, the 16mm version was produced by James Mackay, with original soundtrack by Throbbing Gristle. The recordings on this LP are taken from the two Psychic TV live soundtracks to "In The Shadow of the Sun" at Cafe OTO. For thee realization of this project Psychic TV were: Genesis Breyer P-Orridge, Edley ODowd, Alice Genese, Jeff Berner, John Weingarten, with live mixing by Matski. Produced by Edley ODowd.
Black vinyl in full colour sleeve.