Gagarin Kombinaatti: 83-85 2LP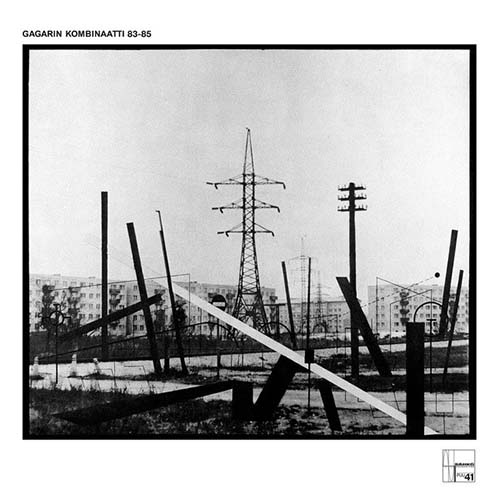 Incredible compilation of Mika Vainio's earliest work with Janne Koski and Tapio Onnela in pioneering Finnish industrial/noise unit Gagarin Kombinaatti circa 83-85. Vainio was just 20 when these recordings were made...R.I.P
Until now, the only locatable evidence of Gagarin-Kombinaatti's existence was an intriguing listing on discogs - a single track featured on a 2CD of early Finnish avant-garde - but now Sähkö prove they were a real, and rather wicked band, taking strong cues from TG, Einstürzende Neubauten and Test Department, and moulding them into a brace of cranky, funked-up garage industrialisms.
It's very easy to hear Vainio's signature noise laced throughout the collection, from the bladesaw blizzards of Survos, to the cold, clipped drums and brooding bass tone of Reikäkorttia, or the windswept atmospheres of Osat, for instance.
But they're only component elements of the band, which, thanks to the rudimentary recording techniques, sounds as though they're soldered together, sparking up expressive, freeform jams ranging from the cold swagger of Tiedonantaja to proto-techno drum patterns and workshop noise in Ukaasi and the dirgey crawl of Raskas / Chemical Weapons.
Black vinyl in black/white sleeve.