Smell & Quim: C**tybubbles LP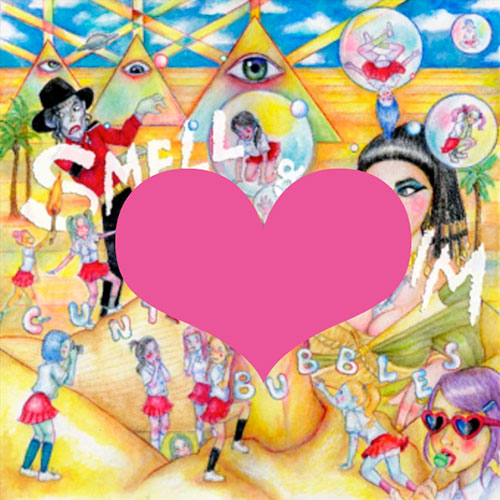 40 odd minutes of new material from the UK noise masters, venturing into unknown realms of absurdity, sex and folklore, yet still having the cohesion of the classic Smell & Quim sound. The line-up consists of Milovan Srdenovic, Stewart Keith, Michael Gillham (Drunk In Hell, Nihilist Assault Group), Kate Fear and the late Simon Morris (Ceramic Hobs... R.I.P.). These recordings were only finished in 2020 with the expert hand of Milovan Srdenovic and are now available for the first time on virginal black vinyl.

Black vinyl in full colour sleeve. Limited edition of 320 copies.