Super Thief: Stuck LP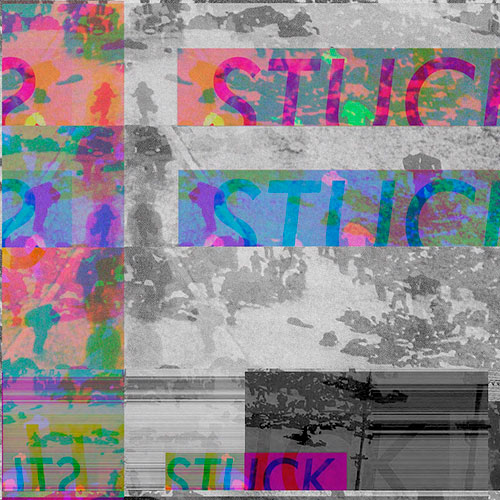 Caustic rant and noise therapy for the terminally distorted soul, SuperThief's debut "Stuck" are anthems delivered from a ledge. Needling guitar lines and pointed observations shouted into the concrete abyss, fighting against the grind that humanity calls home.Erupting at two-to-three-minute intervals, the songs are steeped in dissonance, a fusion of driving melodies and eyes-rolled-into-the-back-of-your-head slow builds. Pointed and unconventionally melodic guitars combine with high intensity drums and unrelenting bass. The short sharp jagged boil of Super Thief sets the air on fire, vocals jumping from spoken introspection to incendiary verbal detonations, blasting waves of intensity but never at the cost of a pervading melody or hook.
Smog coloured vinyl in full colour sleeve with insert.