The Great Sabatini / Great Falls: Split MLP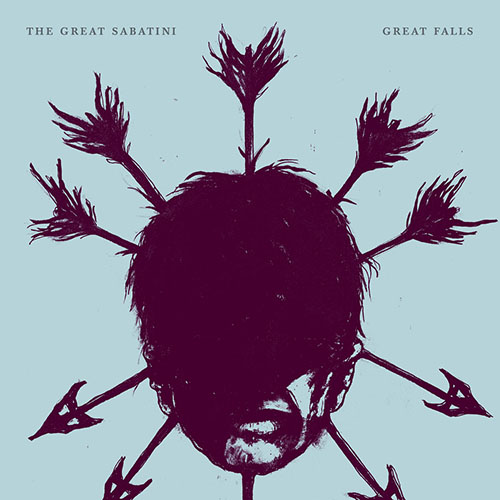 Seattle Great Falls and Montreal's Great Sabatini team up for a split LP of gross, heavy music with unique packaging in a very limited pressing. Along with both bands submitting new music not on their new individual records this record contains a collaborative middle interlude on a locked groove, letterpressed covers, and an etched B-side. Great Falls guitarist/vocalist Demian Johnson contributes the haunting cover art, which he printed via letterpress at his own studio. Meanwhile, Great Sabatini's Sean Arsenian designed the wild artwork that comprises the B-side of this LP as a laser-etched design. Both bands contributed sound for the interlude track- a spooky noise piece that repeats on a locked groove. It creates an engaging experience for the listener, as they have to physically move the needle to continue on to the second half of the record. Both bands push the envelope of what heavy, complex, and massively distorted noise rock/metal can be and are at the forefront of whatever it is exactly that they both do.
Color vinyl in letterpressed sleeve with digital download coupon.