The Powder Room: Lucky LP+7"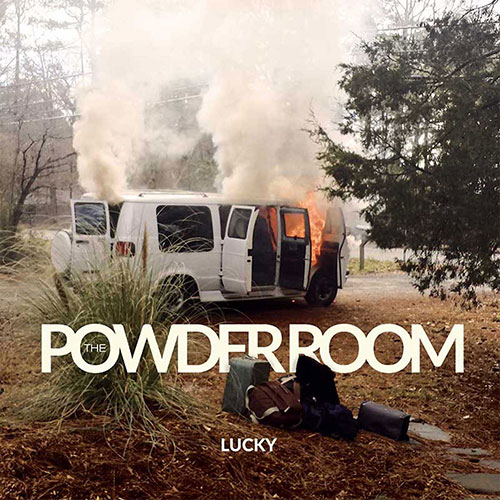 The Powder Room are not a lucky band, after a van break in followed days later by a van fire (pictured on the LP), The Powder Room is now more ambitious then ever to turn it around and make good. On it's second LP, cheekily named "Lucky", the power grunge trio from Athens GA produced a barren collection of tart boisterous anthems for folks who feel the need to smash a wall or scream their head off into a pillow to help them get through a crappy day. A soundtrack to the frustrations of the daily grind, "Lucky" is the grunge you are looking for to start a rebellion. 12" LP plus 7 inch and download code. Pressing of 300, 100 on milk/clear, 100 on bone white in red and 100 black.
Milky clear vinyl (black 7") in full colour sleeve with printed inner sleeve.