Adolf Satan: s/t LP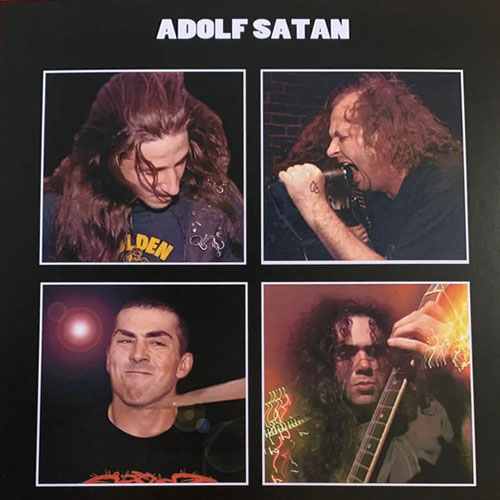 After several years Limited Appeal have finally finished the Adolf Satan retrospective LP. It is with a heavy heart that this release was not made available while Josh was alive. The label worked closely with Josh on all the details of this record. This record includes all the recorded output of the band on vinyl for the 1st time.
Demo versions were used instead of the studio recordings for the songs included on the now collectible CD. The band and people close to the band all feel those versions of the songs more closely capture energy of the band than the studio recordings did.
The cover art is inspired by the Beatles "Let It Be" cover. The insert includes both a flattering and a hilarious less than flattering review of Adolf Satan. Something that AxCx did on a press release.
Green/black splatter vinyl (2nd press) in full colour sleeve with insert. Limited edition of 125 copies.