Gay Witch Abortion / The Grasshopper Lies Heavy: Split LP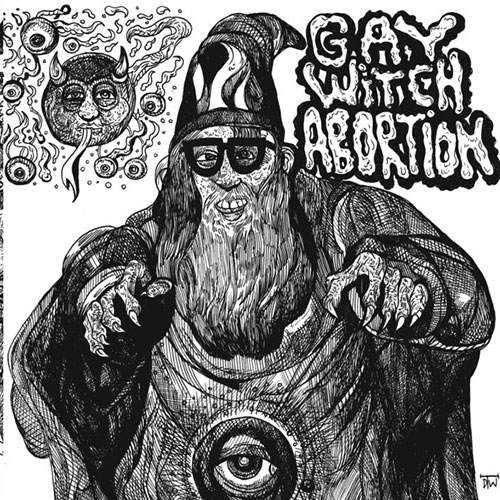 Holy Hell!!! - It's new material from two of the best noisemakers in the world. Gay Witch Abortion and The Grasshopper Lies Heavy share a side of vinyl with each other for the first time. 5 new unreleased GWA tracks, 4 new and unreleased TGLH tracks. Artwork by Dan Wieken.
Silver/gold vinyl in black/white sleeve with insert and digital download coupon.