Hoaries: Rocker Shocker LP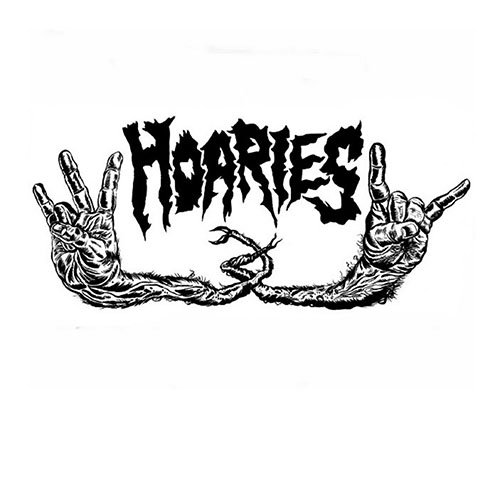 After a series of singles, a brief tour and a split 10"ep, the "pandemic" gave the band time to fully develop the new material and to reach their final form with Jeff Helland (White Drugs) leading the way on vocals and guitar, the perfect pairing with Christian Breit on second guitar (also of White Drugs), new bass warrior Bobby Weaver (from The Paper Chase on Kill Rock Stars) and Clay Stinnett (Boom Boom Box, Ghost Car) still in the drummer's seat propelling the songs forward. Featuring a bone-rattling mix by Matthew Barnhart (METZ, Superchunk), this debut full length feels more like a record from a band that has been around the block and thru the alley a few times already!
Smoky clear vinyl (limited to 150 copies) in black/white gatefold sleeve with insert.