Author & Punisher: Beastland LP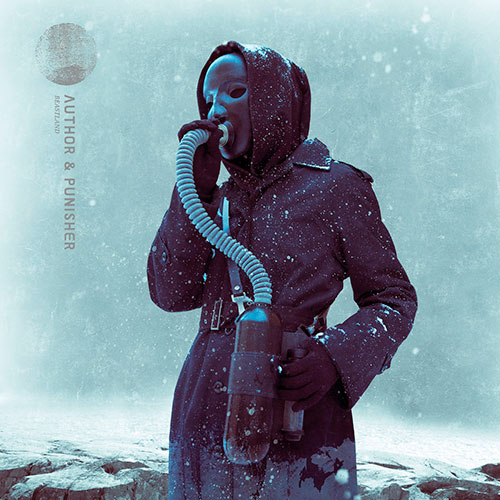 "Beastland" was recorded at K Street in San Diego, CA and engineered by Tristan Shone & John Cota (Death Eyes). Additional recording was done in Las Cruces, NM with Jason Begin (vytear). The album is co-produced with Braden Diotte (Faust, EXO//ENDO, Neurosis, Tarantula Hawk), mixed by Kurt Ballou at God City and mastered by Brad Boatright at Audiosiege. Album art by Juha Arvid Helminen.
Industrial metal visionary Author & Punisher delivers his sixth full-length recording and Relapse debut "Beastland". Drawing inspiration from his career as a mechanical engineer, Tristan Shone (the creator and sole artist behind Author & Punisher) forged a relationship with design, sound, and fabrication that ultimately yielded his hand-built "Drone Machines" which mapped the journey away from traditional instrumentation towards custom made "precision machinery." A robotic experimentation in industrial metal, noise, doom and drone, Author & Punisher recalls Nine Inch Nails channeling Godflesh, traversing through dark, uncompromising, and often disturbing soundscapes with occasional detours into rich melodies and splinters of light. Armed with newly built "Drone Machines" and a new label, "Beastland" is Author & Punisher's career-defining statement and a powerful listening experience that further blurs the line between man and machine.
Black vinyl in full colour sleeve with insert.