MB: Triumph of the Will LP+7"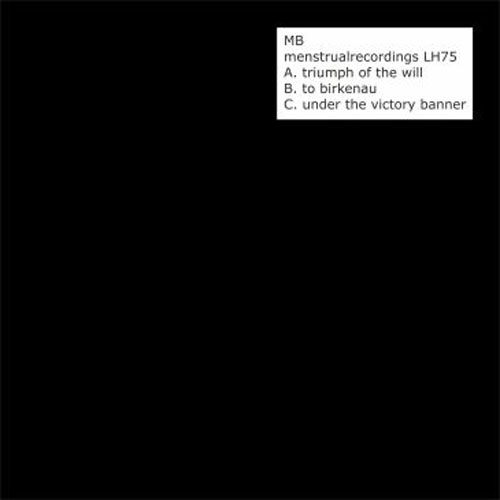 Side A & B first published on LP in December 1981 by Come Organisation, UK. Side C first published as part of the LP "Weltanschauung" in February 1982 by Come Organisation, UK. First ever official vinyl re-issue of the infamous "Triumph of the Will" LP. Also the track contained on the one sided 7" is officially re-issued here for the first time on vinyl! Paste on cover. LP is pressed in black vinyl and 7" is pressed in violet vinyl. Includes an insert with an original 1982 artwork by M.B. Edition of 300 copies numbered copies.
The material contained here was previously issued under the moniker Leibstandarte SS MB. The moniker Leibstandarte SS MB and the nazi speeches that were added to the music were used without Maurizio Bianchi's knowledge and without his consent.