Shannon Wright: Honeybee Girls LP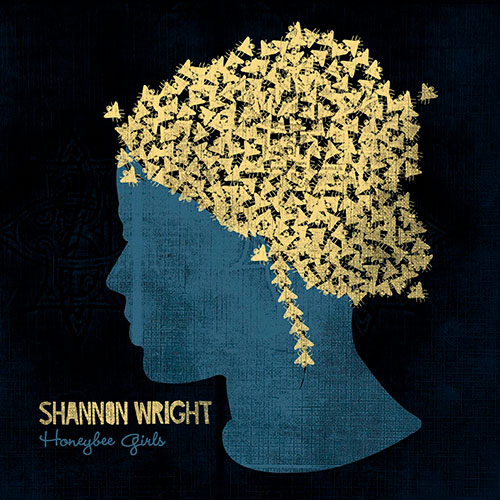 In 1999 Shannon Wright is a thoroughgoing and an enthusiast artist. She has shaped her own insular world with her "do-it-yourself punk aesthetic" revealing a lone penchant for songwriting. Flight Safety (1999), Map of Tacit (2000), Dyed in the Wool (2002) and Over the Sun (2004) each explore different layers of uncompromising songs. From caustic sounds to soft intimate pop melodies, these are unconventional surroundings.
Shannon Wright's earnest singularity and adept capacity for writing beautiful songs come into palpable sight on Honeybee Girls. With her long-standing friend Andy Baker (bass player and sound engineer) Shannon Wright stirs again her richness in composition and a voice that's reached a radiant ampleness. The lavish sounds and distant pianos on "Honeybee Girls" and "Father" are unlike and incomparable to her previous recordings. Wright's unique percussive guitar playing affirms its individualism on "Tall Countryside" and "Embers in your eyes". The piano, the organ, the guitar and the voice are wreathed with a unique spirit accompanied with vague sounds providing an impression of space completely new in her discography.
Honeybee Girls is undoubtedly a red-letter in Shannon Wright's career. She conveys a distinct forte for immediate melodies with unparalleled generosity and sensibility through new means.
Black vinyl in full colour sleeve.