Vivenza: Réalité De L'Automation Directe LP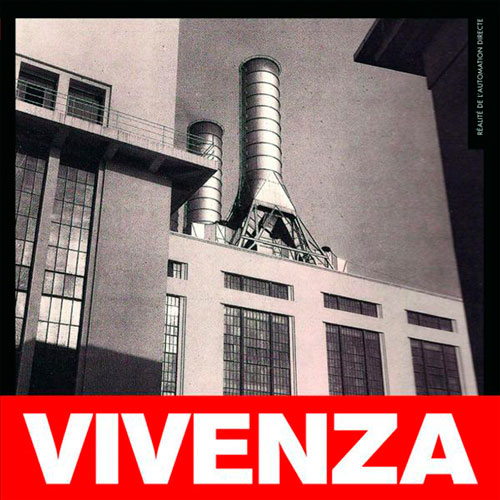 Superb re-issue of 2nd cassette release from 1983! The true futuristic/bruitistic industrial machine sound from this French master! "Bruitism is the representation of a living, biological body, not unrelated but on the contrary intimate to the substance. The nature/technique gap is totally, in The Art of Noises, the most accomplished form of a reconciliation with industrial mechanization.
By highlighting the autonomy of the dialectical movement in its inaugural tension, bruitism reestablishes this relationship with the pure objectivity of the substance, which is the cornerstone of the program of futurism and remains more than ever valid for the future of all futures. The sonorous world, the noises of life, are not just a simple residual environment but the material of a new art, The Art of Noises!
Luigi Russolo declares : "In a few years the engines of our industrial cities can all be skilfully sounded so as to make from each factory an exhilarating orchestra of noises". The futurist objective is "a will for a back to original forces", it finds in bruitism the most intense form of a participation to the universal energy of the being of the world.
Black vinyl in full colour sleeve. Limited edition of 500 copies.